Take your business paper-free.
Help your employees stay organised.
Encourage your employees to take their note taking analogue, and avoid distractions. The Wedge provides a place to quickly jot down notes during meetings or reminders throughout the day without disrupting focus.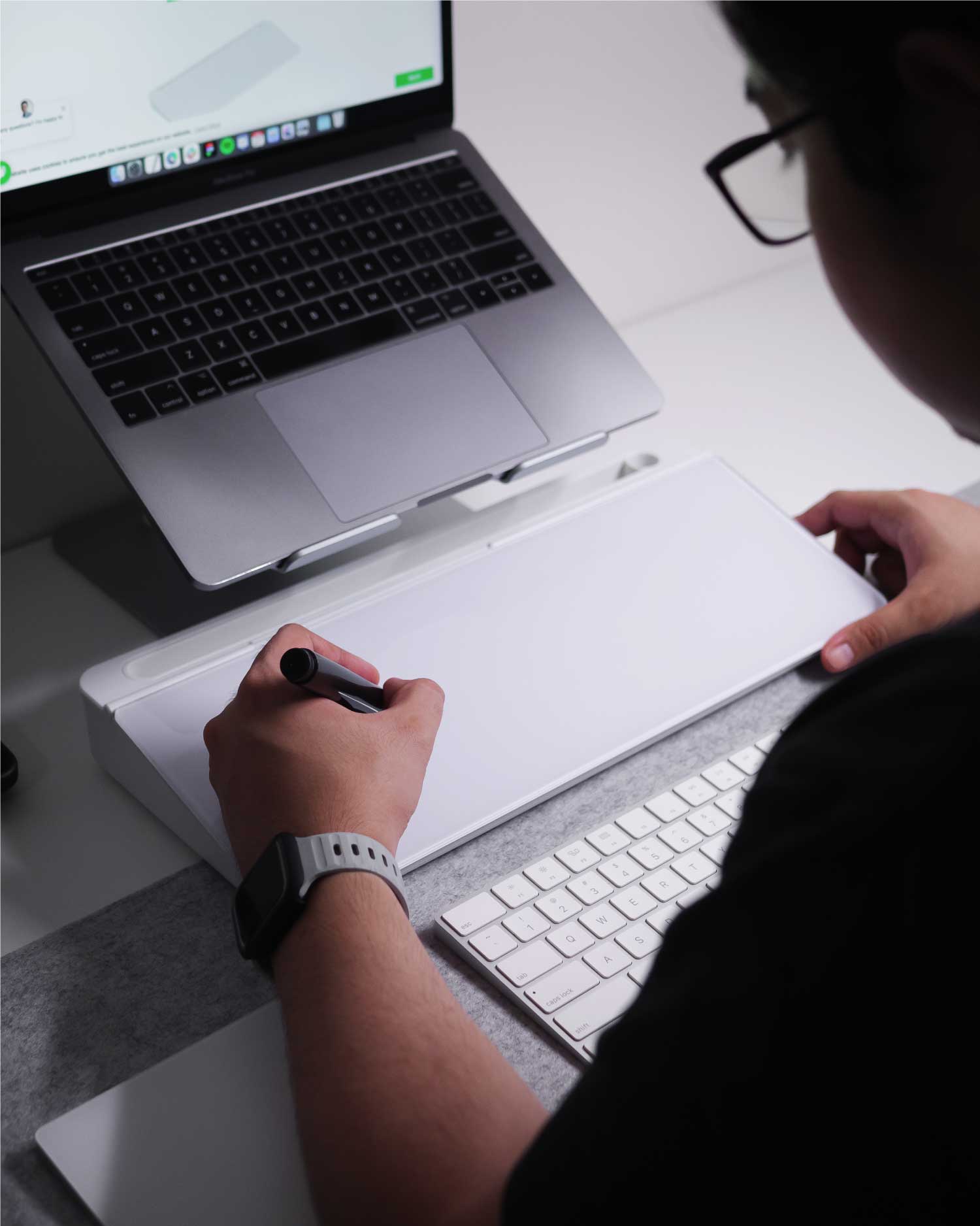 Reduce your paper waste.
Reduce your office's paper waste by encouraging employees to swap from sticky notes and other paper-based note taking. The Wedge is ideal for organisations that use hot desks, fixes desks or work from home.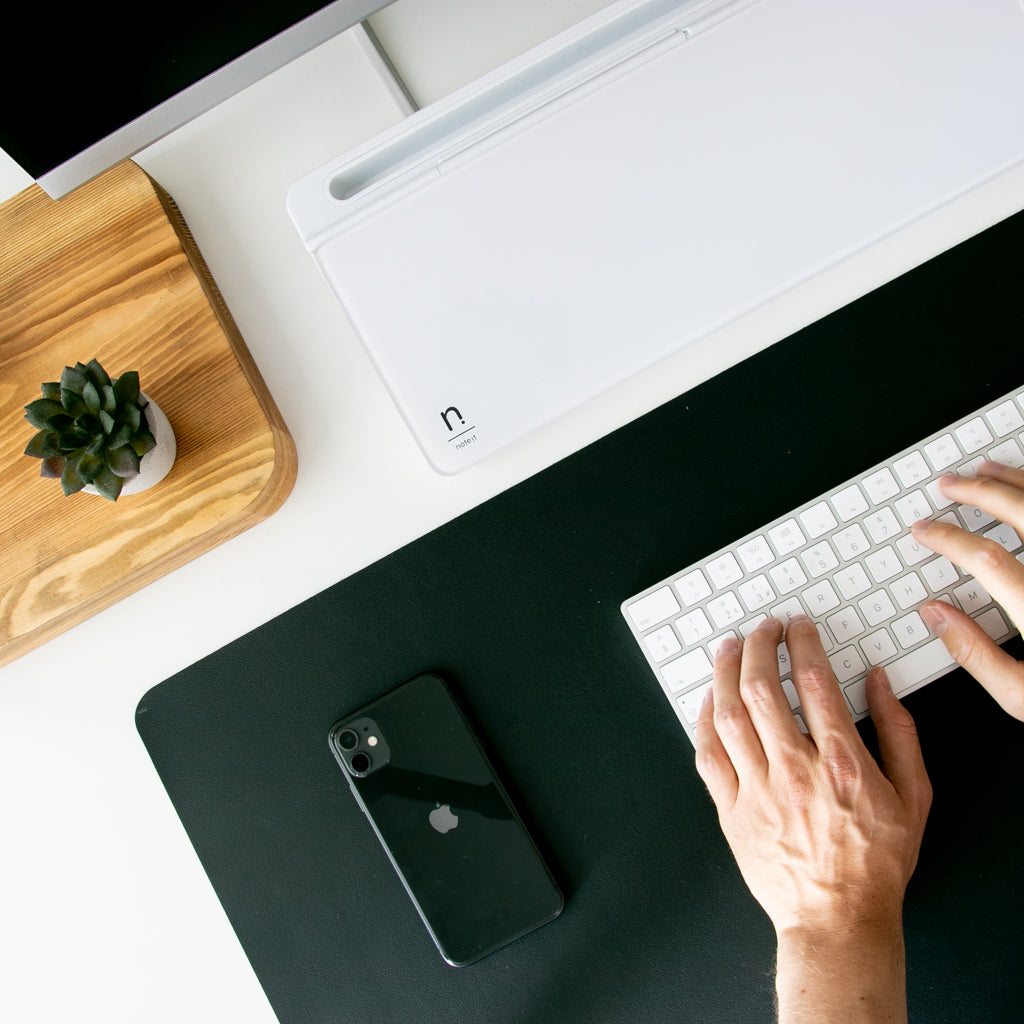 POWERING PAPER-FREE EMPLOYEES at
Maintain confidentiality when working from home.
Avoid employees unintentionally sharing confidential information when working from home. The Wedge provides a place for employees to note down confidential information and wipe clean at the end of the day.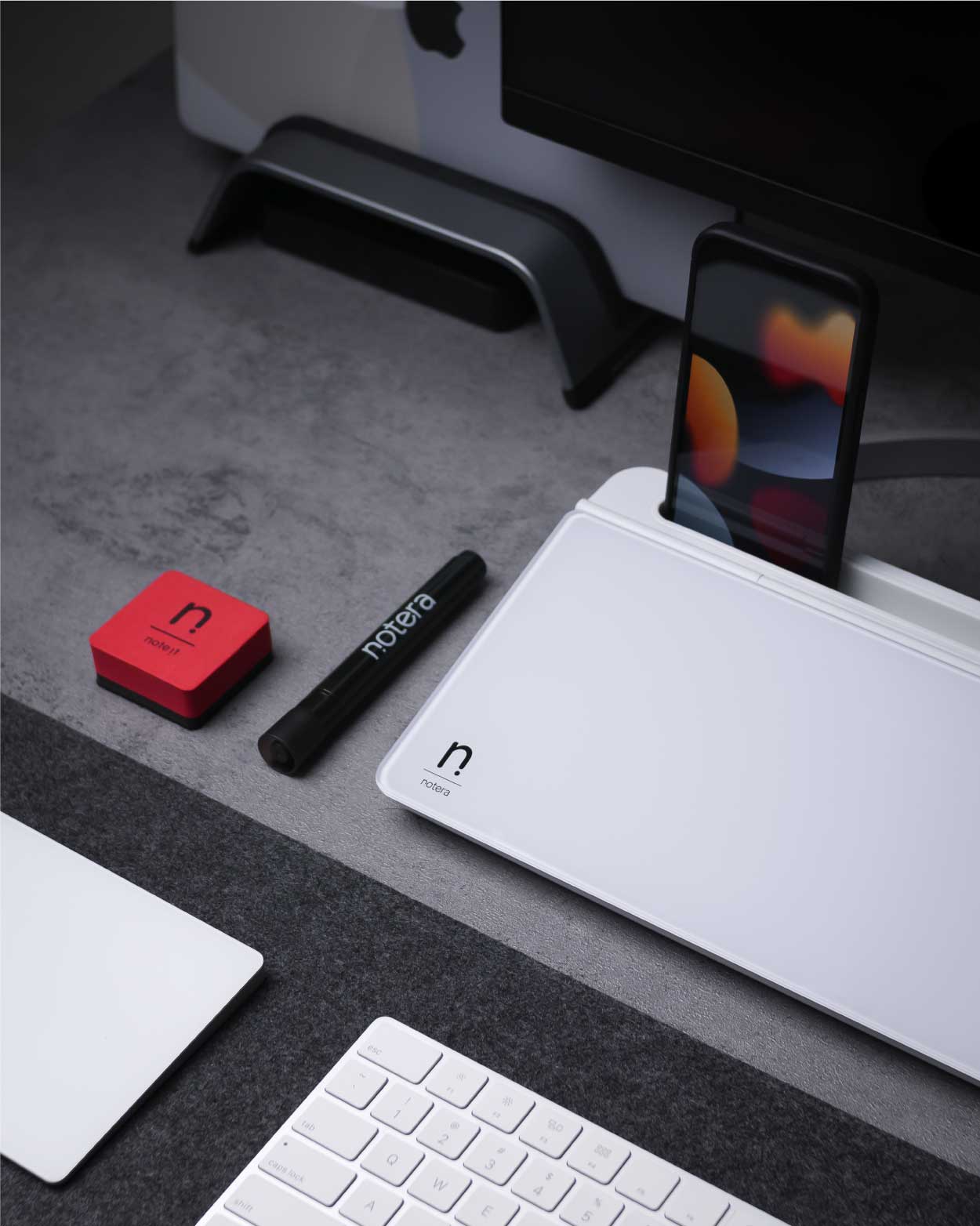 Build employee & brand loyalty.
Personalise our products with your company logo and brand colours. Keep your employees feeling connected to your company when working from home, or build a corporate gift pack that truly stands out.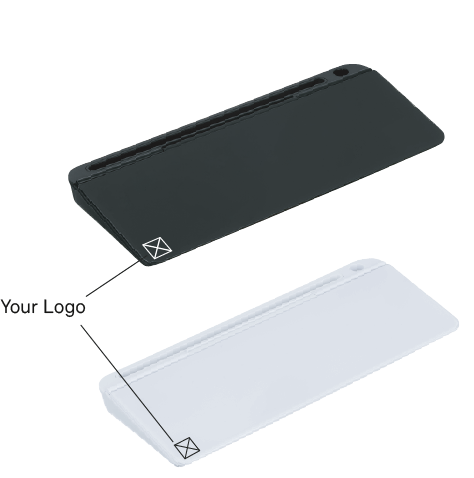 Take your Business Paper-Free.
Enter your email to receive a copy of our corporate catalogue.